Before you have a good antivirus or any software you need, you must have a stable operating system, and as you probably know, the battle is between Windows and Linux.
In the following I intend to offer you to download these operating systems from official sources.
Where do i download Windows?
I'll start with Windows, being the most used operating system deserves to start with it, I will give you two download alternatives, the first it with MediaCreationTool.
Visit the MediaCreationTool page and download it.
After accepting the terms and conditions, we have to choose between downloading the ISO image directly on the PC or creating a USB, DVD for another PC
4. In the next step we will choose language, edition and architecture.
5. In the next step we will have a choice between downloading the iso image or creating a bootable usb stick, you need to know that you will need a stick of at least 8 gb.
Download windows 10 without Media Creation Tool
For this operation will need the Microsoft Edge Browser.
Open Edge Browser and go to Edge options by clicking on the three dots at the top, and Development Tools. You can also invoke it by using F12 on your keyboard.
Next open the official Windows 10 ISO download page here. It offers to download Media Creation Tool. Right-click on a point on the page, and then choose Developer tools.
This will open the Debugger tool. In that tool, look for Performance menu, and look for an eject like icon. Select Emulation from it.
The list of options will appear in a stacked window. Here you need to change User Agent String to Apple iPad (Safari).
The best Linux distros
The next operating system is part of the linux family, probably the closest to Windows as the interface, is Linux Mint.
Linux Mint is a community-driven Linux distribution based on Debian and Ubuntu that strives to be a "modern, elegant and comfortable operating system which is both powerful and easy to use." Linux Mint provides full out-of-the-box multimedia support by including some proprietary software and comes bundled with a variety of free and open-source applications.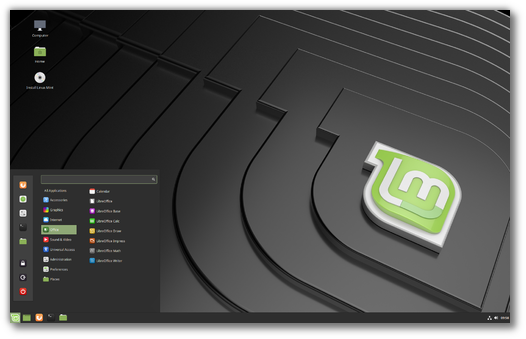 Download links

The best Linux distros
Ubuntu is the most popular linux distro for good reasons.
Ubuntu s is a free and open-source Linux distribution based on Debian. Ubuntu is offered in three official editions: Ubuntu Desktop for personal computers, Ubuntu Server for serversand the cloud, and Ubuntu Core for Internet of things devices and robots. New releases of Ubuntu occur every six months, while long-term support (LTS) releases occur every two years. The latest release is 18.10 (Cosmic Cuttlefish), while the most recent long-term support release, 18.04 LTS (Bionic Beaver), is supported for ten years.